2020 m. birželio 23d.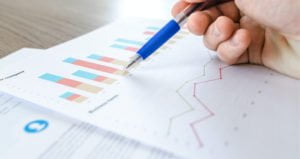 From now on, the quality of studies at Kazimieras Simonavičius University will be supervised by the newly established Quality Management and Analysis Department, headed by Agnė Bružaitė as the director of the department.
The new Department will supervise the study quality, including gains in both cognitive and non-cognitive aspects of learning, carry out analysis and improvements of study programs, their committees, research processes, monitor graduate's careers, and employment, introduce new technological knowledge into the study process, etc. The Quality Management and Analysis Division will also be responsible for coordinating curriculum development, self-assessment, and accreditation.
"Quality assurance and continuous improvement of studies and research are one of the main priorities of KSU. Taking into account the consistent growth and development of the university academic activities, the newly established Quality Management and Analysis Department will help to monitor, analyze and ensure the quality supervision of studies and other activities and promote its improvement: implement the new, modern study and research methods, technological knowledge, innovations, the latest technology. I believe that this department will help to maintain and further develop the progressive cooperation between the University's academic departments, the academic community, and social stakeholders", said Agnė Bružaitė, Director of Quality Management and Analysis Department.
BACK