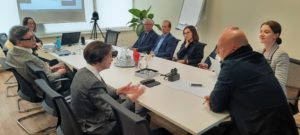 The Senate of Kazimieras Simonavičius University convened last week. KSU Senate consists of 20 members representing the academic community of the university – professors and students – and other Lithuanian and foreign research and study institutions.
Prof. Dr. Steffen Roth was elected Chairman of the Senate, and Prof. Dr.
Ryšardas Burda
was elected Vice-Chairman.
During the Senate meeting, a new image and logo of KSU were presented, and discussions were held on the university's research strategy and university development.
We are pleased with the involvement and contribution of the KSU Senate to the strategic development of the university, community mobilization and networking.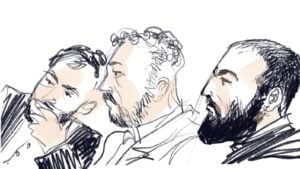 Last week, researchers from Kazimieras Simonavicius University
Next Society Institute
gathered in Vilnius for a three-day seminar during which the planning of research ideas and projects, a strategic planning session and preparations for the Next Society Forum took place.
Next Society Institute (NSI) was established at KSU in 2021. The NSI advances social systems theory in the tradition of Niklas Luhmann and explores synergies with alternative schools of systems theories in domains such as:
– Theories of society;
– Social theories;
– Theories of social differentiation;
– Theories of new and old media;
– Management and organisation theories;
– Theories of foresight and anticipation.
Image credit:
Franzicek Dayan
.
14th of April the Head of International Study and Development Office Jurgita Gruodiene has wellcomed guests from The Edu Network team Prem Parkash Svetlana Kunskaja Ausra Jarmantaviciute and showed KSU and met with university Rector doc. dr. Auste Kiskiene.
Have discussed single and double degree programmes we have at KSU for international students.
Especially we are proud to offer Aviation Management study programme – as KSU is the only university offering this study programme in Lithuania,  the first University in Baltic States accredited as IATA Authorized Training Center, as well as Bachelor Dual-Degree in Aviation Management with Coventry University, UK.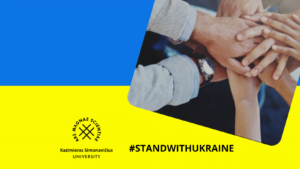 The academic community of Kazimieras Simonavičius University expresses its solidarity with Lithuanian higher education institutions and is ready to unconditionally support people of Ukraine in this difficult time.
We remain concerned about our students, their families and partners in Ukraine and will make every effort to provide timely legal and psychological assistance and provide 100 scholarships to cover the costs of continuing their studies for those students whose normal lives have been disrupted.
We strongly believe that our solidarity and support will bring hope and strength in the fight for freedom!