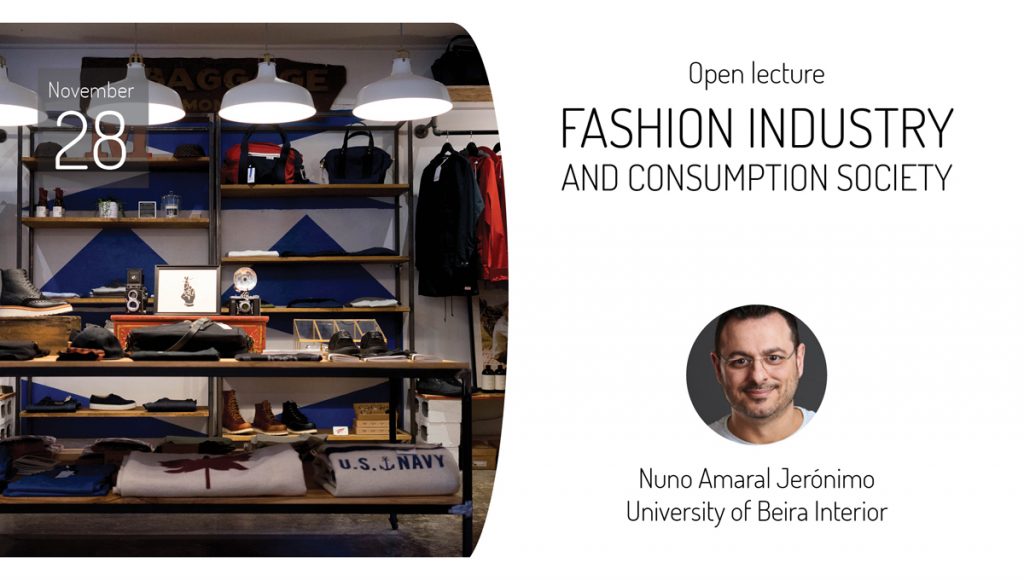 Lecturer Nuno Amaral Jerónimo from University of Beira Interior (Portugal) will give lecture "Fashion industry and consumption society" at Kazimieras Simonavičius University on 28 November (Wednesday). Lecture will start at 2.20 p.m. in room no. 213.
The lecturer will present the importance of fashion within the creative industries, fashion and anti-fashion as symbolic utterances of the consumption society, creative techniques used by the media.
All interested students are very welcome as the lecture is open.
Language of instruction – English.