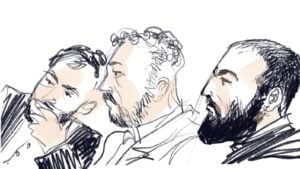 Last week, researchers from Kazimieras Simonavicius University
Next Society Institute
gathered in Vilnius for a three-day seminar during which the planning of research ideas and projects, a strategic planning session and preparations for the Next Society Forum took place.
Next Society Institute (NSI) was established at KSU in 2021. The NSI advances social systems theory in the tradition of Niklas Luhmann and explores synergies with alternative schools of systems theories in domains such as:
– Theories of society;
– Social theories;
– Theories of social differentiation;
– Theories of new and old media;
– Management and organisation theories;
– Theories of foresight and anticipation.
Image credit:
Franzicek Dayan
.
14th of April the Head of International Study and Development Office Jurgita Gruodiene has wellcomed guests from The Edu Network team Prem Parkash Svetlana Kunskaja Ausra Jarmantaviciute and showed KSU and met with university Rector doc. dr. Auste Kiskiene.
Have discussed single and double degree programmes we have at KSU for international students.
Especially we are proud to offer Aviation Management study programme – as KSU is the only university offering this study programme in Lithuania,  the first University in Baltic States accredited as IATA Authorized Training Center, as well as Bachelor Dual-Degree in Aviation Management with Coventry University, UK.
Date: 21st of April, 2022
Time: 17:00 – 18:00 LT Time
Duration: 1 hour
Price: Free
Format: online
Language: English
Speaker: Jack Romero
Organizer: Kazimieras Simonavičius University
Registration:
https://forms.office.com/r/K1UtJS0reJ
Kazimieras Simonavicius University kindly invite you to Series of Talks on the Aviation Industry "Aviation in The Making"!
The topic "Entrepreneurship in Aviation: Outlook into the Air Transport Industry's Future Prospects" will be host by Global Entrepreneur in Air Transport Jack Romero on 21st of April, 5 PM via Zoom.
About the speaker:
Jack Romero – Global Entrepreneur in Air Transport, also advisor to entrepreneurship & business start-ups at universities and business Schools in the EU. Mentor and Seed Investor to SMEs as well as an Inspirational Public Speaker and TEDx contributor, KSU's guest lecturer in Aviation Management study programm

Kazimieras Simonavičius University (KSU) in cooperation with the Civil Aviation Association (CAVIA) and the International Air Transport Association (IATA), is organizing an open webinar and panel discussion "Restart of Aviation Industry: How We Do it in Lithuania?".
Moderator – Artūras Stankevičius, President of the Civil Aviation Association (CAVIA).
The webinar will be held online on June 4th at 10 a.m., on the Zoom platform.
During the webinar-panel discussion, the speakers will share good practices and their insights on:
How have the airports adapted to the changed conditions during and after quarantine;
The importance of communication and cooperation between stakeholders in the time of a crisis;
Forecasts for Lithuania in comparison with other European countries;
When returned to passenger flows as in 2009-2010, what could we do better?

Programme:
10:00-10:05
Opening Word
Artūras Stankevičius, President of CAVIA Lithuania.
10:05-10:20
A Roadmap to Safely Restarting Aviation
Ioannis Mavroeidis, Aviation Industry Analyst, Nordic and Baltic at International Air Transport Association (IATA)
10:20-10:35
A Roadmap to Safely Restarting Aviation
Catrin Mattsson, Area Manager, Nordic and Baltic at International Air Transport Association (IATA)
10:35-10:50
A Green Recovery for the Aviation Industry.
Assoc. Prof. Dr. Anil Padhra, Visiting professor of the International Aviation and Aviation Finance modules of the KSU Aviation Management Bachelor's study programme.
10:50-11:05
We Took Off for the Recovery But It Will Not Be Steep: COVID-19 Impact for Fleets and Capacities
Simonas Bartkus, CMO (Chief Marketing Officer), "ch-aviation".
11:05-11:20
Importance of Dialog with the Key Stakeholders for Successful Re-start
Arijandas Šliupas, Chairman of the Board of Lithuanian Airports.
11: 20-11: 50
Panel Discussion
Moderator – Artūras Stankevičius, President of CAVIA Lithuania
Registration is open up here until June 3rd at 9 p.m.
Participation is free of charge, but registration is required.
Vladislav Kežun is a distance-learning bachelor's student in Aviation Management study program and living in sunny Bangkok, where he is working in the sales department for FL Technics: MRO Aircraft Maintenance and Repair Services company for the past few years. Vladislav talks about his career in aviation and the peculiarities of this sector.
How did you decide to start your career in the aviation sector? What makes this job interesting and how did you find yourself in Bangkok?
Before working in the aviation sector, I worked in sales for a while with industrialists. However, very quickly I realized that the industrial sector in Lithuania is not very large and there are few prospects. I looked at different sectors and by chance saw an advertisement that an airline was looking for employees. My job interview took place at the Lithuanian airport, and I still remember some conversation word for word "If you have already got into aviation, it is unlikely that you will get out of it." The words seemed fateful for me.
I have been working for the FL Technics for 4 years. Our market is very large: the Middle East, Africa, Europe, and Asia, so I have been living and working in one of the company's divisions based in Bangkok.
What does your workday look like?
If the day starts in the office in the morning, I first spend a few hours reading and replying to emails, finishing up my meetings, and getting ready for new ones.
There is no monotony in my work, I have to spend a lot of time flying for meetings with clients. My responsibility is to develop the Asian market, and of course, to make as many successful sales transactions as possible.
Do you sell aircraft parts? what amounts we are talking about and who are your buyers? In what circumstances may a buyer need, for example, an aircraft engine?
The sums are really impressive – we are talking about millions of transactions. The main customers are airlines from different countries. Aircraft engines are one of the most expensive parts of an aircraft. In terms of demand, it occurs when an old engine wears out. Airplanes are designed to last for a long time (e.g., American airplanes have a lifespan of about 30 years), but engine life is fairly perpetual, much like a car's engine condition is determined by mileage. Therefore, the engines need to be replaced or repaired after some time.
The work is fun, doing well, so what inspired you and why did you decide to start studying Aviation Management?
I studied business management at another high school, but the studies did not live up to my expectations. I studied many different disciplines, but nothing specific. When working with classic sales, such knowledge may be sufficient, but in my case, the chosen field of aviation is very specific and such general knowledge is not enough.
The FL Technics pays a lot of attention to their staff development: I had more than 10 different types of trainings during my first year at work. Those trainings made me realize, how big the industry is and how much space is available for the growth and expansion. This probably had the biggest impact on my decision to study Aviation Management and earn a bachelor's degree in this niche field.
How do you rate such a choice today? How do you manage to combine work with studies?
Reconciling work with studies is great, Thailand is 4 hours ahead of Lithuania, after work I can listen to all the lectures. In my studies, I highly appreciate the skills and dedication of the teachers. They are not only strong in theoretical knowledge but also practitioners, who are experts in aviation and understand the size, importance, and scale of the market. This form of study is very convenient for a working person, for example, if I have an important meeting with a client in China and I can't miss it, so I can deliver my homework a few days later, or if I can't attend lectures remotely "live", I have the possibility to view the uploaded lecture later. Such understanding, convenience, and individual attention are immensely valuable.
Who would you recommend distance Aviation Management studies?
This is a very specific area, so I recommend distance learning Aviation Management studies for those who already working in the sector and have the basic knowledge to understand the subjects or the terminology. It is also better for students if they are from the same industry. Hence, they can speak the same aviation language, grow their network and share their diverse work experiences of domestic or international airlines.
Read more about Aviation Management Online Study Programme.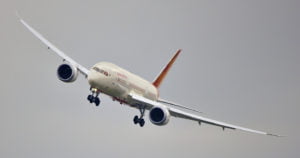 Since last September, Kazimieras Simonavičius University offers not only the full-time form of Aviation Management studies, but also full-time online studies. Online Studies allows lectures and consultations to be held remotely. Kazimieras Simonavičius University is the only university in Lithuania that provides Aviation Management studies onsite and online. Online learning is tailored to working people – students can study wherever they are and when they are able to.
Working in aviation requires industry-specific knowledge, both if the employee works in an administrative field or in an aircraft crew. Some employees start their work without knowing the peculiarities of the sector, so they have to deepen their knowledge not only by working, but also by studying.
Those who want to know better what online learning is, we invite to participate in the open online lecture "Aviation and COVID-19: The Path to Recovery" which is going to be held by KSU Aviation Management lecturer Assoc. Prof. Dr. Anil Padhra on the 5th of May at 6 PM.
More information and registration:  https://bit.ly/2yVTw0e
More information about Aviation Management online studies: https://bit.ly/2WdqyRn
This week a new visiting lecturer – Jonny Andersen, who will teach Ground Services Management, joined the team of lecturers of the Aviation Management study programme at Kazimieras Simonavičius University Business School.
Jonny Andersen is seasoned and tested aviation executive with 25 years of extensive global experience and expertise in leading change, directing airport and ground operations, providing business transformations and managing infrastructure projects.
He has worked as CEO of Kenya Airports Authority where he oversaw an organization with 2000 employees running operations and development of 18 state owned aerodromes in Kenya. Before joining Kenya Airports Authority in Nairobi, Kenya, he worked as Director National Airports at Avinor in Norway with the responsibility of running six airports in Norway. During his course of employment, he also held the position as Senior Vice President Ground Operations at AirBaltic in Latvia.
He is a guest lecturer at the University of Geneva, teaches airport strategy for IATA clients around the world and advices among others AIRBUS on different airport related matters.
Highlights of expertise:
Strategic planning & analysis
Business transformation
Infrastructure development
Airport privatization
Airport and ground operations management
Change management
Leadership & mentoring
Jonny Andersen is the founder of AirportWorks, an independent advisory practice for airport operators, private and public airport owners as well as institutional investors and regional development banks. AirportWorks provides, through its network of global industry experts, advice in the areas of airport privatization, sustainable optimization of airport systems, infrastructure development and airport strategy planning.
Jonny holds a Master of Science degree from Cranfield University in the UK. He is an associate of Modalis Infrastructure Partners Inc. in Canada and has since 2016 been a Fellow of the Royal Aeronautical Society (FRAeS).
"We are glad that the team of lecturers in Aviation Management study program at KSU is growing rapidly and academic positions are filled by excellent and well-known aviation experts, practitioners, and professors from all over the world. This allows to ensure the exceptional quality  of the modules taught in the study program, and at the same time shows that this study program and its team of professional teachers are not subjacent to other famous aviation study programs in Europe", says Deimantė Žilinskienė, KSU Business School Director.
An open lecture, named "Aviation and COVID-19: The path to recovery", by Dr. Anil Padhra, associate professor at Business School of Kazimieras Simonavičius University, will be held on May 5 at 18 PM.
The lecture is intended for aviation professionals, partners lecturers, students, graduates of Kazimieras Simonavičius University and for all who is interested.
Duration of the lecture – 45 min.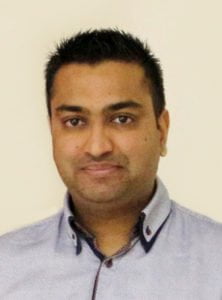 Anil Padhra – KSU Aviation Management bachelor's study programme visiting associate professor for International Aviation and Aviation Finance modules, Head of Aviation at the University of West London. Anil is a Member of Royal Aeronautical Society, a Fellow of the Higher Education Academy.
He previously held positions as a Senior Lecturer and Principal Lecturer in Aviation at universities in the UK. Anil has experience in developing and designing aviation courses for managers, commercial airline pilots and air traffic controllers. Prior to joining Higher Education, Dr. Padhra held operational roles with NATS (Air Traffic Management), easyJet airline (Operations Research) and British Airways (Aerodrome and Aircraft Performance).
Lecturer holds an Aerospace Engineering degree from the University of Liverpool, a Master's degree in Aeronautics from Imperial College London and a PhD in Meteorology from University of Reading.
Registration will be held here up to May 4.
Kazimieras Simonavičius University is accepting applications for its Aviation Management Online Studies Programme.
Read more on it at: https://bit.ly/2Sbh9ZJ

Augustė Bajorūnaitė has been carving the sky of the United Arab Emirates for more than four years. The work of a flight attendant takes her to the most interesting and unexpected places in the world. Since September, a new venture has appeared on Augustė's agenda – Vilnius, Kazimieras Simonavičius University, where she started studying aviation management remotely.
How did it happen that you chose a job of a flight attendant also known as a dream profession?
I never thought of working as a flight attendant as a dream profession. I was working in the real estate sector, while browsing on Facebook, I noticed an announcement that a new crew team was being hired for United Arab Emirates airlines. I thought I would try. I didn't set high expectations for myself; I was relaxed. Maybe that's why I passed all the selection stages quite easily and went to Dubai as early as next week. Everything happened very quickly. Thus, began my career as a flight attendant.
What does your typical workday look like?
All days are different. The day and night have no meaning in this work, such as one morning I travel to Australia, the next morning to Dubai. If we have domestic short flight, we fly and return home, but if we have an international flight, we have 2 days off in an another city, and this is enough time to explore the new city, but lack of sleep and the so-called Jet lag sometimes is a challenge.
Also, we should always be well prepared and ready in neat uniforms, hairstyles and makeup before each flight. We can't turn blonde to brunette overnight, such experiments with looks have to be forgotten.
Maybe you'd like to share an interesting incident that happened during flight that passengers never knew about?
There have been no serious or critical events in my practice yet. There were a few minor cases when we flew to Tanzania and found ourselves right next to a spinning whirlwind. We had to turn a few wheels before the weather changed and we could land.
There are some funny situations when dealing with passengers from different cultures. If we fly from Moscow, we have to monitor the amount of alcohol people consume. One passenger, who had multiple alcoholic drinks, slept so deeply that his awakening was only possible with the shouting of Russian army teams.
The most interesting thing is to watch the passengers flying to Mecca to perform Hajj (a pilgrimage of Muslims that takes place every year). After a certain distance to Mecca, the captain informs the passengers and people start washing and wearing religious clothes called Ihram. From that moment on, flight attendants cannot touch passengers. We also change into formal wear ourselves and thus pay our respects.
Your job is interesting but at the same time risky, maybe it influenced you to think about prospects in aviation, or changing your career direction? What prompted you to choose distance aviation management studies?
Work is really fun and engaging but not for a lifetime, it would be too hard to work in such a stressful mode. Therefore, I started thinking about what I would like to do in the future, and I realized that I really want to stay in aviation industry. I started to think about higher studies but working in such a job makes it very difficult to work and study on campus on permanent bases. I was wondering how I could manage this, but luckily, I discovered distance Aviation Management studies.
How do you assess your choice today, is work and study compatible?
I am very happy with these studies. Firstly, because it is very easy to combine work and studies: lectures are recorded, so you can join and listen at any day and hour. Teachers are not only academics but also practitioners, which is very important because aviation is a very specific field. Co-students are also from all over the world. I recently flew to Bangkok, where I met a classmate living there and working for FL Technics, and later we met in lectures in Vilnius. The third important factor was price. Compared to the Asian and European universities I have considered, the tuition fee offered by this university was the best.
I would recommend this study program first to those who already work in the aviation sector, as it is much easier to understand all the processes that take place in aviation when you have at least a minimum basic knowledge of course, I recommend distance learning to those who have a strong determination and willpower, because there will be no professors or classmates nearby during the lectures, you have to be independent and take the responsibly for yourself.
Read more about Aviation Management Online Study Programme.
A remote lecture, named "The State of the Aviation Industry post COVID-19", by Diogenis Papiomytis, a lecturer at Business School of Kazimieras Simonavičius University, will be held on April 20 at 5 PM. The lecture is intended for aviation professionals, partners lecturers, students and graduates of Kazimieras Simonavičius University. Duration of the lecture – 45 min.
Diogenis Papiomytis – KSU Aviation Management bachelor's study programme visiting lecturer for International Aviation module, Senior Manager at IATA Consulting. He is an expert of industry research reports and strategy consulting projects, with clients coming from Airlines, Airports, Aircraft Manufacturing and Aviation Aftermarket segments. Lecturer has an experience in the Commercial Aviation research and consulting practice of Frost & Sullivan, a global aviation consultancy.  He previously worked in Corporate Strategy department as Corporate strategy Manager of CEO Office at Etihad Airways and as a Senior Lecturer in Aviation Studies at Buckinghamshire New University in the UK. Diogenis holds a BA (Hons) in Modern Languages and International Business, a MSc in Air Transport Management from Cranfield University and a MBA from Cass Business School at London City University.
Students starting their studies in Aviation Management from 2020 September will study under the renewed program. It will be complemented with a second foreign language, Russian or Spanish optionally.
The need for aviation staff to speak more than one foreign language emerged during regular meetings between Kazimieras Simonavičius University Business School and aviation companies.
"We meet periodically with human resources specialists from aviation organizations to analyse our Aviation Management curriculum and to discuss the competencies and specific skills needed for a person interested in working in the aviation industry," says KSU Business School Director Deimantė Žilinskienė.
The cooperation with industry partners and additional analyses have made it possible to identify that one of the most important additional competencies for a person wishing to work in the aviation sector is the knowledge of foreign languages, which opens up more opportunities for both the employee and the employer.
"While KSU's Aviation Management degree program is conducted in English and students are proficient in this language through additional Aviation English training, we decided to supplement the program with Spanish and Russian language subjects. The student will be able to choose which of these languages ​​to study and will have the opportunity to master the language throughout the study period to the level required for fluent communication and work. We think that this integration of additional foreign language into the study program will enable our students to better and faster establish themselves in the labour market and open up wide opportunities to work worldwide," says Deimantė Žilinskienė.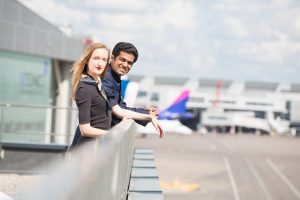 An annual survey of Aviation Management graduates of Kazimieras Simonavičius University revealed that all graduates work in the aviation industry. Majority of the graduates started working in their specialty during their studies, the rest of them got job within a month after graduation.
Aviation Management graduates work for companies such as GetJet Airlines, Wizz Air, Avia Solutions Group, Avion Express and BGS.
These employability indicators show that Aviation Management students are well prepared for work in the aviation industry, which requires specific knowledge and skills. Graduates are successful in a variety of sectors such as aviation security, communications, sales, and human resources in wide range of companies including airports, airlines, aircraft service centres and international airlines.
Deimantė Žilinskienė, Director of Kazimieras Simonavičius University Business School said, "There are several key aspects to the proper preparation of students for employment in the aviation industry right after graduation; close cooperation with business sector, internationalization (KSU students are taught by internationally renowned aviation experts – practitioners), and a multicultural environment specific to aviation companies. We also strive for bachelor theses to be focused on real aviation organization performance and process improvement, which allows the student to have deeper understating of the industry, improve expertise, develop analytical and critical thinking".
The Aviation Management graduate's employment rates also reflect the fact that the demand for Aviation Management professionals in the industry is very high and, it will keep growing according to various forecasts.