2016 m. spalio 25d.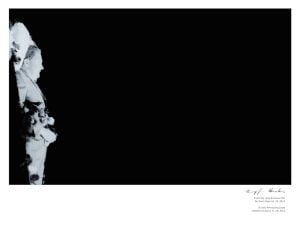 On November 2nd, Lithuanians remember those who are passed away. Due to that on October 28th at 6 p. m. the experimental photography exhibition called "Amnesia. No'ones gaze" will be opened in Šiauliai. The author of the exhibition is Kazimieras Simonavičius University Creative Society and Economy Institute director assoc. prof. dr. Remigijus Venckus. The author dedicates the exhibition for those who are passed away and forgotten. Works which are made of funeral photos continues the idea of former cycle "Amnesia" and the concept of the post-photography.
The exhibition opening: October 28th at 6 p.m.
Exhibition duration: October 28th – December 1st
Address: Laiptų galerija (Laiptai Gallery), Žemaitės str. 83, Šiauliai (Lithuania).
BACK