2021 m. sausio 28d.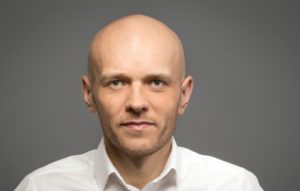 This week, a new lecturer, Simonas Bartkus, will join the team of lecturers of the Aviation Management study program at the Kazimieras Simonavičius University Business School, who will teach a subject related to commercial aviation activities.
Mr. Simonas Bartkus is an airline industry professional with 12+ years of experience in airlines, airports, and consulting businesses. He served as Marketing Department Director for Small Planet Airline, Chief Commercial Officer for Lithuanian start-up carrier Air Lituanica and for Vilnius International Airport.
Areas of expertise:
 Commercial aviation
Airport and airline operations
"We are glad and proud that the team of lecturers in Aviation Management study program at Kazimieras Simonavičius University is growing every semester with excellent, and well-known not only foreign but also Lithuanian aviation experts. This allows ensuring the exceptional quality of the modules taught in the study program and at the same time to raise the ranks of the aviation community".  said Deimantė Žilinskienė, Director of KSU Business School.
BACK