2019 m. gegužės 15d.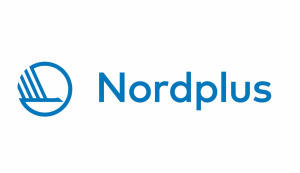 This summer from July 16th until 27th Turiba University in Riga will host NORDPLUS intensive course "Security and Active Citizenship". We invite to apply students of all faculties, especially Security and Law programmes.
In recent years security issues have become important also to Baltic and Nordic countries. World is coping such challenges as migration, conflicts based on different cultural backgrounds, cyber-attacks and other new challenges. This leads to fact that there is need for high quality training for young security specialists.
Student will gain knowledge of assessment of security tactics for guarded sites, basics of tactical planning and implementation methods for threat prevention and their legal regulation; comprehensive knowledge of facts, theory and correlations necessary for carrying out work related tasks, personal growth and development, active citizenship and social integration. There will be topics of Stress Management in Crisis Situations, Globalization and Intercultural communication, Team-building as well as Active citizenship included in the course.
In this Course participants will be bachelor and master level students from Latvia, Lithuania, Estonia and Finland. Lessons and practical seminars will be led by professors from 4 partner Universities as well as invited professionals.
Language of the Course – English, participation in the Course – free of change. Organisers will cover travel, accommodation, catering, study visits' and free time activity costs. Students will receive 3 ECTS for the participation in the Course.
Please fill application form and send it to interntional@ksu.lt until 17 June. Only 6 students from KSU will get chance to participate in this course.
Feedback and video about the previous Courses can be found here.
This Course is implemented by Turiba University (Latvia) in a cooperation with Kazimieras Simonavičius University (Lithuania), Tallinn University of Technology (Estonia) and Turku School of Economics (Finland). Project receives financial support from NORDPLUS Higher education program. Project number: NPHE-2019/10177.

BACK