2020 m. gegužės 05d.
An open lecture, named "Aviation and COVID-19: The path to recovery", by Dr. Anil Padhra, associate professor at Business School of Kazimieras Simonavičius University, will be held on May 5 at 18 PM.
The lecture is intended for aviation professionals, partners lecturers, students, graduates of Kazimieras Simonavičius University and for all who is interested.
Duration of the lecture – 45 min.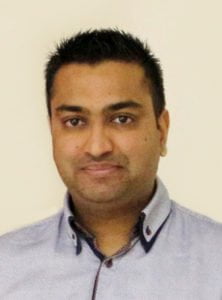 Anil Padhra – KSU Aviation Management bachelor's study programme visiting associate professor for International Aviation and Aviation Finance modules, Head of Aviation at the University of West London. Anil is a Member of Royal Aeronautical Society, a Fellow of the Higher Education Academy.
He previously held positions as a Senior Lecturer and Principal Lecturer in Aviation at universities in the UK. Anil has experience in developing and designing aviation courses for managers, commercial airline pilots and air traffic controllers. Prior to joining Higher Education, Dr. Padhra held operational roles with NATS (Air Traffic Management), easyJet airline (Operations Research) and British Airways (Aerodrome and Aircraft Performance).
Lecturer holds an Aerospace Engineering degree from the University of Liverpool, a Master's degree in Aeronautics from Imperial College London and a PhD in Meteorology from University of Reading.
Registration will be held here up to May 4.
Kazimieras Simonavičius University is accepting applications for its Aviation Management Online Studies Programme.
Read more on it at: https://bit.ly/2Sbh9ZJ
BACK