2016 m. rugsėjo 23d.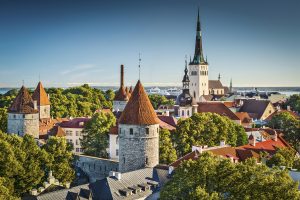 Director of Creative Society and Economy Institute assoc. prof. dr. Remigijus Venckus will visit the Estonian Academy of Arts on September 26-30. The visit marks the beginning of cooperation between Kazimieras Simonavičius University and Estonian Academy of Arts.
Director will meet the Tallinn Art Academy senior researcher assoc. prof. dr. Raivo Kelomees on September 28th.
According to assoc. prof. dr. R. Venckus, dr. Raivo Kelomees is one of the most famous contemporary media art explorers in Estonia, he has also engaged in the practice of video art and has been invited to many universities as a lecturer. We hope that in the future assoc. prof. dr. R. Kelomees will visit Kazimieras Simonavičius University too.
BACK