2018 m. rugsėjo 01d.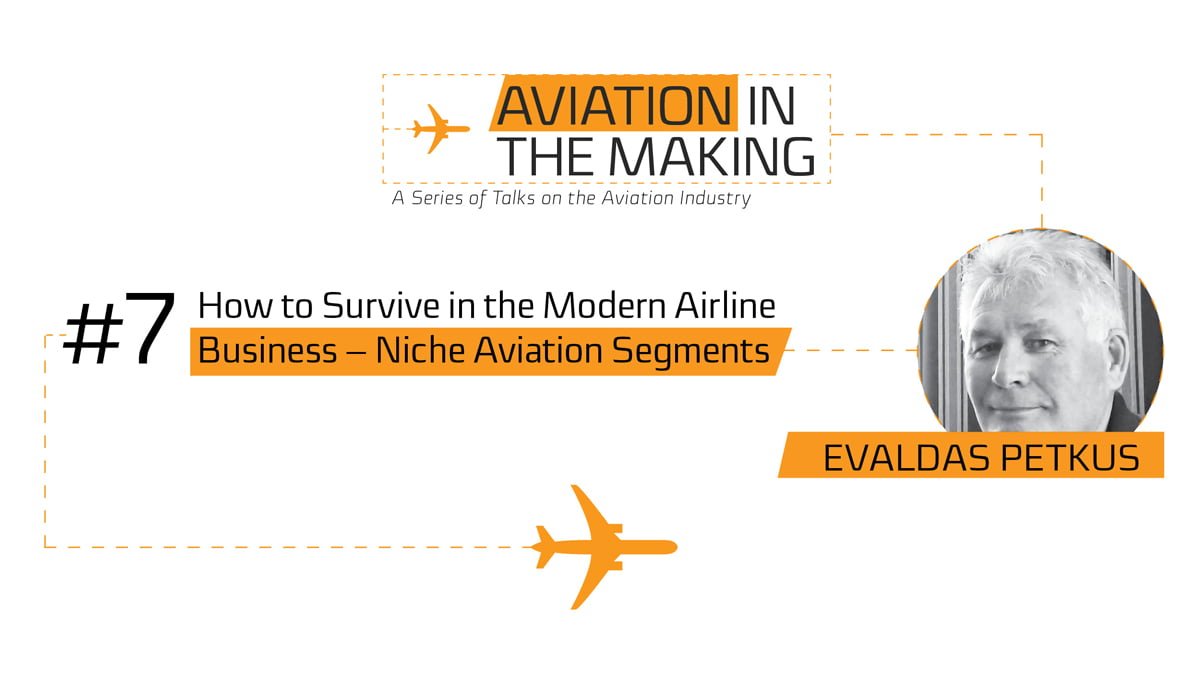 Kazimieras Simonavičius University in partnership with Friendly Avia Support starts new season of #AviaInTheMaking this month.
On 19th 6 PM we invite you to the lecture by CEO of DOT LT Evaldas Petkus and his presentation: How to Survive in the Modern Airline Business – Niche Aviation Segments.
Short lecture plan:
1. Different kind of airline business;
2. Future perspectives in aviation worldwide and in the Baltic region;
3. Airline's "DOT LT" experience finding own way in the aviation:
– History of the bad and good;
– Mistakes analyses;
– Enhancing the best success;
– How to find the best airline's structure;
– Pros & cons of the model;
– Future threats.
Evaldas Petkus is the head of DOT LT since 2003. He is also a professional pilot and navigates Airbus 320 and ATR42/72 as the master of the plane and instructor as well. In 1986 he was graduated from Aktiubinsk civil aviation institute and received the licence of the pilot. In 2002 he was graduated from Kaunas technology university Bussines management master's degree.
BACK