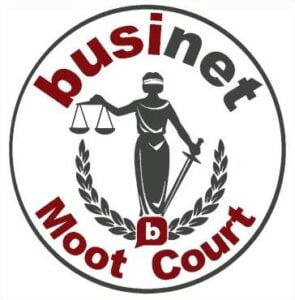 From Monday 27 March until Friday the 31th Businet Moot Court Competition will be organized by the Businet Law Group in cooperation with Kazimieras Simonavicius University.
A Moot court is an extra curricular activity in which Law students take part in simulated court proceedings, which usually involves drafting briefs (or memorials) and oral argumentation.
12 teams of law students from different countries will take part in this competition. Special guest Irmantas Jarukaitis (Judge at the EU Court of Justice) will talk about the role and the impact of the EU CoJ.
Main competition will be held in Kazimieras Simonavicius University. The semi-finals and the final battle will take place at the Vilnius District Court.
Event date: March 27-31, 2023.