2020 m. balandžio 01d.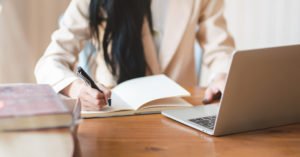 Those wishing to take a better look at how Aviation Management online bachelor's studies look like like, we invite to participate at KSU Assoc. Prof. Dr. Konstantinos Kalligiannis lecture on Aviation Policy. The lecture is going to be delivered online on April 1st at 8 p.m. The common situation in aviation industry due to COVID-19 is going to be discussed on the lecture as well as how it will affect Aviation Policy in the future.
This lecture is a part of Aviation Policy study module, which is delivered to Aviation Management first year students. Aviation Policy module is aimed for the students to understand how the historical background has created  the current range of national and international airline and airport policy patterns, how airlines are organised to influence and respond to Government Policy and what are the areas of policy development that may occur in the near future.
Please, register here till March 30th, and we will send you a lecture link.
The lecture will be delivered in English.
Assoc. Prof. Dr. Konstantinos Kalligiannis is an internationally recognized aviation expert and consultant and the head of the Bachelor's Degree Program in Aviation Management at Kazimieras Simonavičius University. Dr. Kalligiannis played a key role in major and challenging airport projects: the bid development for the Greek Regional Airports' privatization (AKTOR Concessions), the National Aviation Policy & White Paper development for the Hellenic Ministry of Transport, the Airport Operations Manual (AOM) update for Pafos International Airport, Air traffic forecasts development (EC Harris) and etc. Dr. Kalligiannis delivers airport training courses for Abu Dhabi International Airport's Gulf Center for Aviation Studies (GCAS), Sudan Airports, Holding Company, Muscat and Salalah Airports (OAMC) and Riyadh International Airport.
BACK