2020 m. gegužės 26d.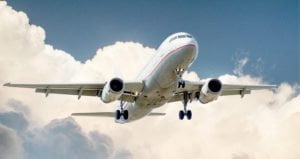 This week, Kazimieras Simonavičius University (KSU) and the Civil Aviation Association (CAVIA) signed a cooperation agreement to promote cooperation between higher education and aviation professionals to improve the quality of training for aviation management specialists.
Both organizations agreed to cooperate in the areas of joint expert research, sharing good practices, improving the training of students of the aviation management study program, transferring practical experience to the study process, developing advanced forms of mutual scientific and practical cooperation, organizing conferences, seminars, courses and other events in aviation management, development of aviation services, aircraft maintenance.
 "Today, as the aviation industry undergoes significant changes, it is critical for Aviation Management students to see from the inside how aviation professionals are tackling emerging issues and challenges. Cooperation with a strong association of aviation professionals provides excellent opportunities for students to improve by gaining practical experience and knowledge, and for aviation professionals to contribute to better preparation of future colleagues, to share experiences. Such cooperation between industry and education sector can also stimulate the implementation of new ideas and solutions in the recovery of aviation after the restrictions caused by the pandemic, thus contributing to the country's prosperity, as aviation is an important part of the state's social and economic life", says Assoc. Prof. Dr. Konstantinos Kalligiannis, Head of KSU Aviation Management study programme .
Artūras Stankevičius, President of the Civil Aviation Association, says "We are very pleased with the new partnership with Kazimieras Simonavičius University. The cooperation agreement, so to speak, is symbolic at this difficult time for the entire aviation industry, and showing that the desired positive results can be achieved only by uniting and working together. I believe that joint activities and dissemination of information about aviation will stimulate young people's interest in this industry and create added value for the entire Lithuanian aviation sector. "
Kazimieras Simonavičius University is the only university in Lithuania conducting bachelor's studies in Aviation Management. KSU has been training highly qualified aviation management specialists for past 7 years. The core teaching team of the program, consists of highly experienced and recognized aviation professionals from around the world. Aviation management studies are carried out in both the usual full-time and full-time (distance) online study forms.
The Civil Aviation Association (CAVIA) currently brings together 11 companies involved in private aviation activities and business: airlines "Get Jet", "DAT", "Global Airways" and "Charter Jets", aircraft and passenger service companies "Litcargus" and "Aircraft Service Agency", the aircraft maintenance organization "KAMS", the food supply company "Global Travel Supply", the helicopter pilot training organization "Aircraft Support and Training Europe", the largest Duty Free / Travel Value concept store operator at Lithuanian airports "Travel Retail Vilnius" and training and consulting company "Dialogus". CAVIA seeks to organize and promote cooperation and mutual support in the air transport sector in national and international organizations.
BACK